See on Scoop.it – Social Media Marketing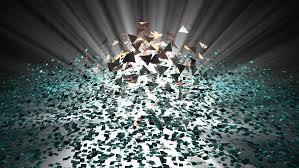 Have you taken a close look at the recent Marketing Tech Landscape from ChiefMarTech (Scott Brinker)? The diversity is astounding, as are the necessary skill sets. Translation: unless you're a monolith, you can't do everything. So what's a marketer to do?
On the surface, the easy answer is to pare down your wish list and focus on those mission-important items, e.g., marketing automation.
Or you can select technologies that match your staff's individual and aggregate skill sets.
The better answer may be to roadmap out which sector easily maps to what you have on hand, i.e., increment wisely. Here's an example: would it not be easier to increment personalization atop your marketing automation platform, rather than tackling loyalty/gamification? It solves a few issues simultaneously: the integration of similar technologies into a single flow, as well as leveraging existing human resources because of the affinity of the new application to the existing application.
We're in the midst of an explosion of marketing technologies, and the challenges will grow in lockstep with the sheer number of solutions. However you tackle this, tackle it with a plan and consistency.
Marketing Technology…NOW!
Have a comment? Email it to info@ineomarketing.com or comment below. I'll publish it here.
Today's curated articles collected for your quick review:
— > 20 Incredible Marketing Automation Stats – Salesforce http://sco.lt/6ggOi9
— > Marketing automation gets hotter with funding for Salesfusion – VentureBeat http://sco.lt/6gXb97
— > [INFOGRAPHIC] Forrester Report: How Top Marketers Do Lead Generation – Act-On http://sco.lt/6FI6ev
— > 8 Ways You Can Turn Old-School Marketing Into Inbound Marketing – HubSpot http://sco.lt/6MxYDh
— > 7 Multi-Platform Social Media Analytics Tools – RazorSocial http://sco.lt/7OXhM9
— > Email Copywriting: How one company generated a 400% increase in CTR – Sherpa http://sco.lt/8lLMSv
— > Why You Should Use 'Actiontags' in Your Social Media Marketing -Profs http://sco.lt/5mGter
— > Following the Digital Marketing Money Trail in Search of Truth – Gartner http://sco.lt/8xY73h
— > Email Client Market Share: Where People Opened in 2013 | Litmus http://sco.lt/6mR38z
— > What is Irresistible Content and Why is It Important? – contenttriggers blog http://sco.lt/5hs78r
— > 5 Unfamiliar SEO Tasks Marketers Will Have To Conquer In 2014 – Forbes http://sco.lt/8rA8dF
See ALL Top Curated Marketing Technology Articles here.
___________________________________
► Receive a FREE daily summary of The Marketing Technology Alert directly to your inbox. To subscribe, please go to http://ineomarketing.com/About_The_MAR_Sub.html (your privacy is protected).